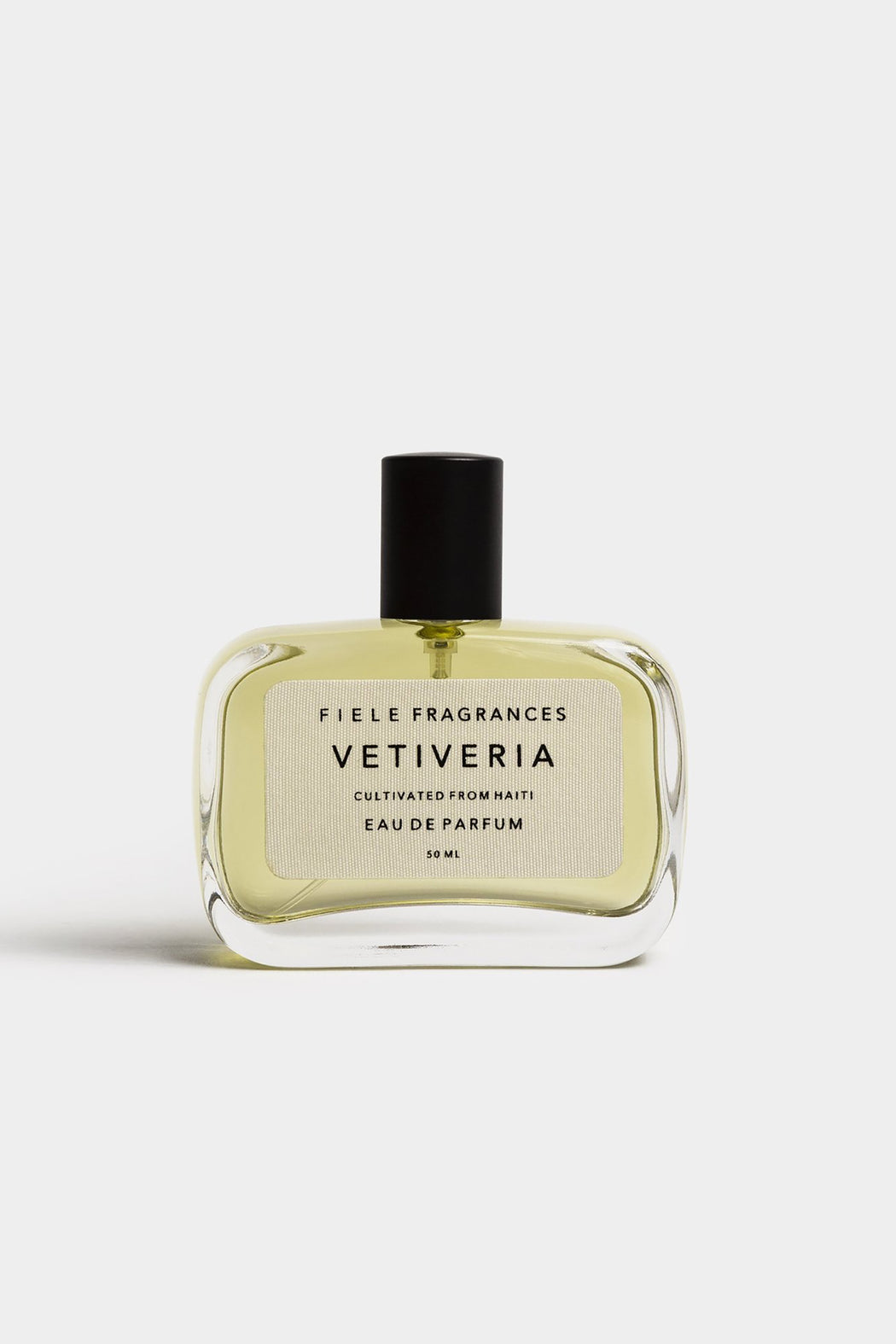 Vetiveria Eau de Parfum
Harvested from the slender roots of the vetiveria zizanioides grass, vetiver essential oil is an ancient remedy born from the wisdom of the soil. Rich and earthy, this precious scent is accented with notes of damp moss and sweet cognac, revealing a hint of dried fig as it warms.  Used to sedate a worried mind, Vetiveria opens the imagination, unleashing the truth of the artist within.
Emotion:
Wise, Creative, Artistic
Sensation:
Earthy, Woody, Rich
Key notes:
*Vetiver (Haiti), *Carrot Seed (France), *Cognac (France), *Lavender (Spain), *Jasmine Grandiflorum Absolute (India) *Oakmoss (France), *Agarwood (India), *Tonka Bean (Brazil), musk
* indicates materials of natural origin
Blended, compounded, chilled, filtered and packaged by hand in Los Angeles, California. Some cloudiness or sediment may occur due to the high percentage of raw, natural extracts. 
Cruelty-free & Vegan. No animal testing.
Handcrafted in Los Angeles, California.
1.7 fl oz / 50 ml eau de parfum
Fiele Fragrances is committed to creating scents that capture nature's most precious plant essences. They use wholesome plant-based extracts, wildcrafted, and cultivated raw ingredients from around the world, blending them with cruelty-free aroma molecules to create modern fragrances. Each fragrance is made entirely by hand in Santa Monica, California.