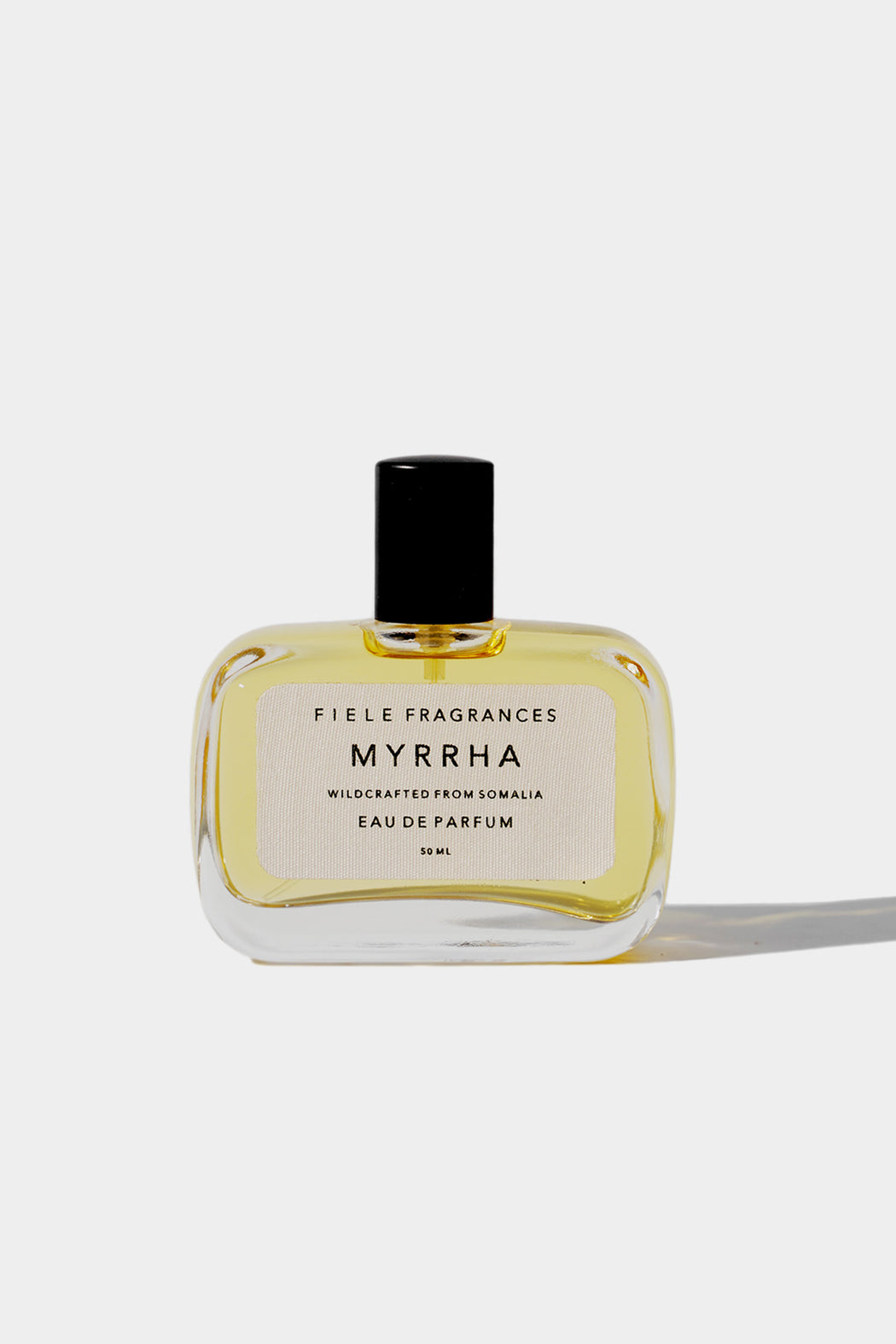 Myrrha Eau de Parfum
M Y R R H A starts with commiphora myrrha, an aromatic resin wildgrown in Somalia that has been used since ancient times as sacred incense. Blended with creamy sandalwood and velvety jasmine, this honeyed fragrance conjures feelings of tranquility and reverence. 

Emotion:
Intuitive, Soothing, Healing 

Sensation:
Soft, Sweet, Earthy  
Key notes:
*Myrrh (Somalia), *Myrrh CO2 Select Extract (Ethiopia), *Sandalwood Absolute (New Caledonia), *Patchouli (Indonesia), *Organic Atlas Cedarwood (Morocco), *Jasmine Grandiflorum Absolute (India), *Tonka Bean Absolute (Brazil), *Bergamot (Italy), *tangerine (Brazil), musk
* indicates materials of natural origin
Blended, compounded, chilled, filtered and packaged by hand in Los Angeles, California. Some cloudiness or sediment may occur due to the high percentage of raw, natural extracts. 
Cruelty-free & Vegan. No animal testing.
1.7 fl oz / 50 ml eau de parfum
Fiele Fragrances is committed to creating scents that capture nature's most precious plant essences. They use wholesome plant-based extracts, wildcrafted, and cultivated raw ingredients from around the world, blending them with cruelty-free aroma molecules to create modern fragrances. Each fragrance is made entirely by hand in Santa Monica, California.