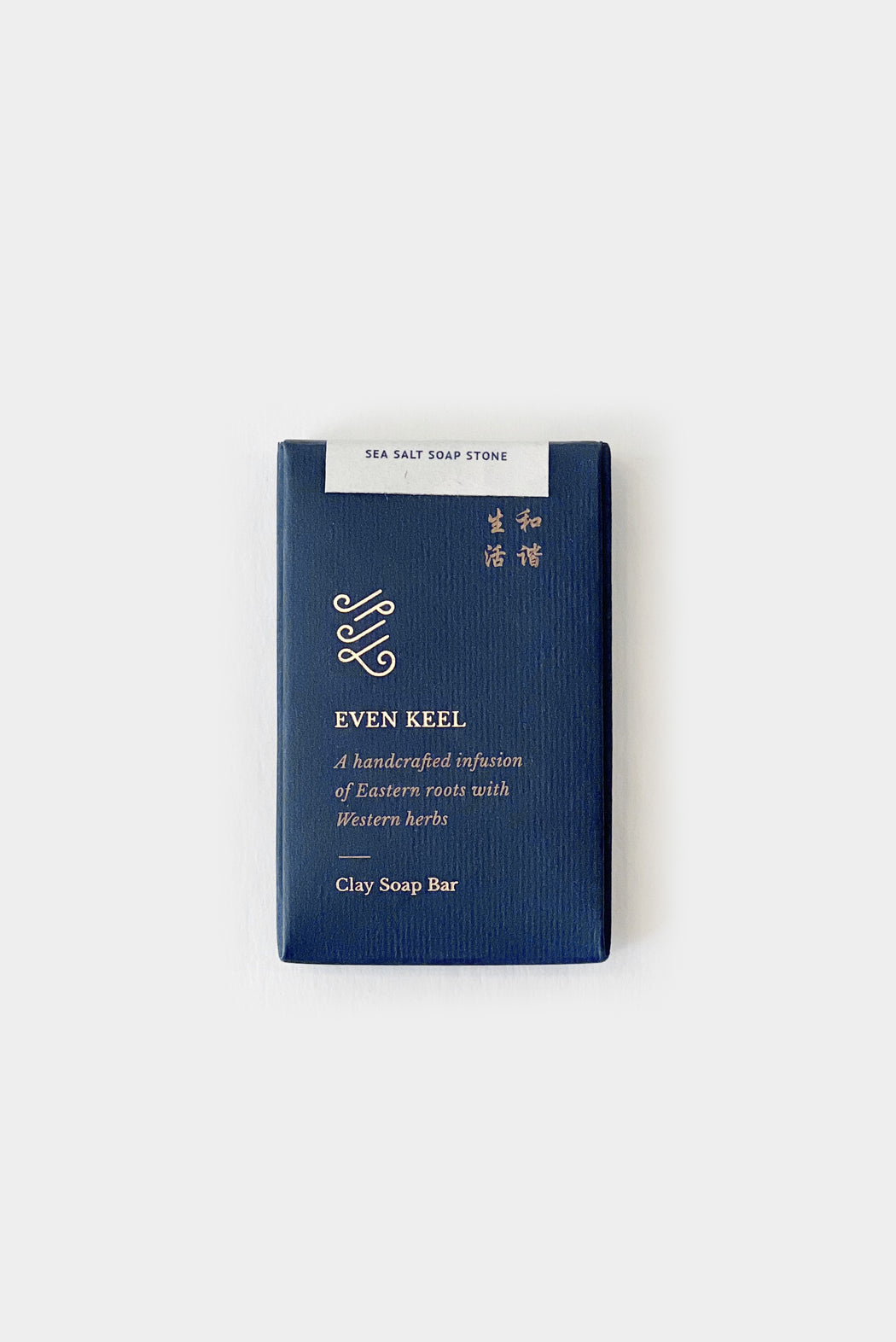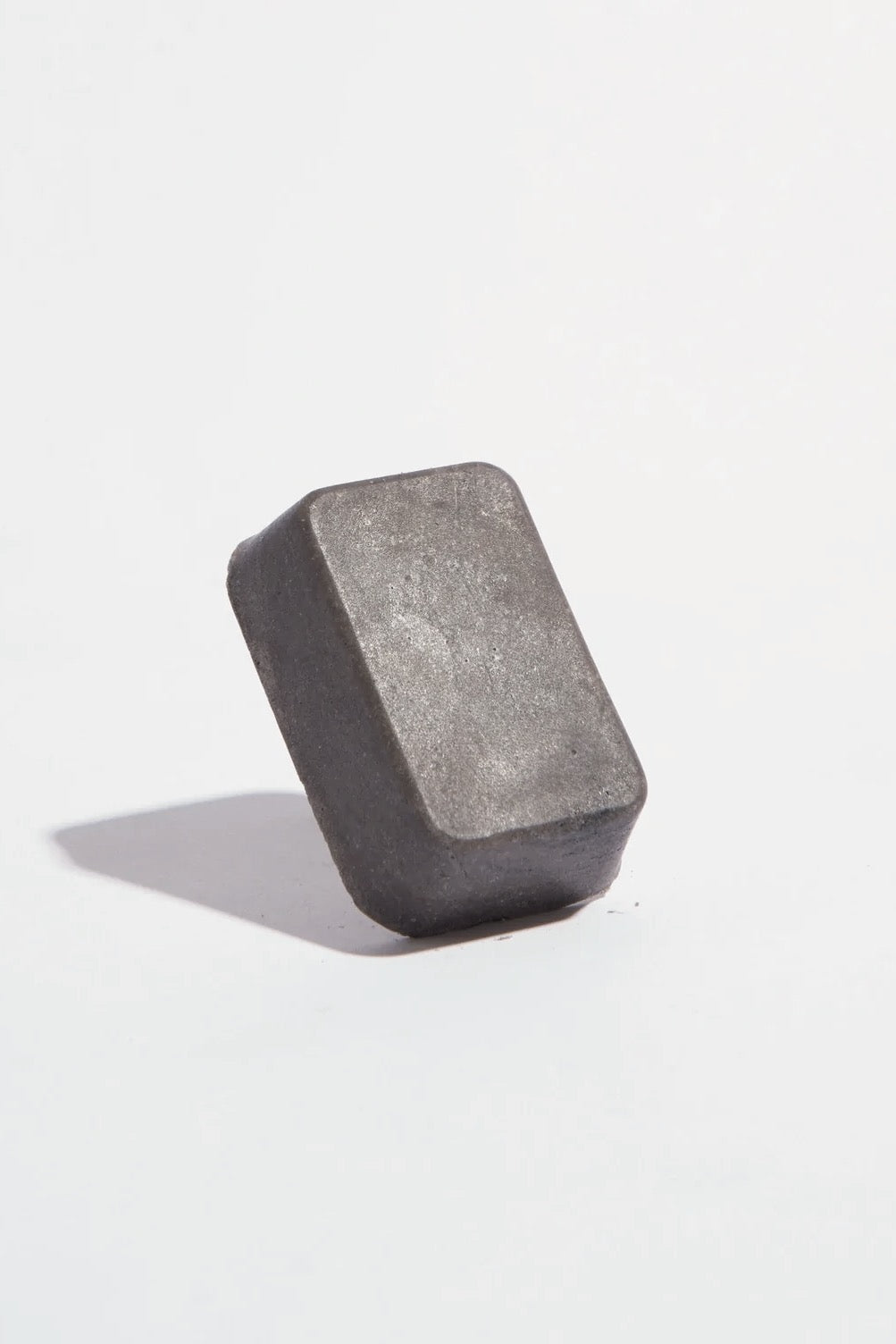 Black Dune All-Day-Everyday Bar
This "All Day Everyday" bar is a unique formula created in-house for every part of your skin. Why? 
1. This extremely gentle yet detoxifying bar replaces half the usual amount of lye (used to saponify oils aka make soap) with Sea salt. In fact, it's mostly held together by the Sea Salt. If you look closely, you can see the recrystallization of the salt within the bar.
2. Coconut oil is used as a base to balance the properties of the salt AND we superfatted the soap by 15%. Superfat is a process where the soap is formularized to have freestanding oil molecules within the bar in order to make it more moisturizing. 
3. To top it off, we added shavings of all our other bars of soap so you get all the beneficial qualities of the other bars as well.
Purifying / Purifying / Biodegradable / Clean ingredients
Black Dune – Primarily Charcoal, with Moroccan clay, this bar is good for combination facial skin or simply, a deeper cleanse.
FULL INGREDIENT LIST : Dead Sea salt, Sea salt, Saponified Coconut oil, Kaolin clays, Activated Charcoal, pure Essential oils, and filtered water.
As this bar is made with salt, it is extremely crucial towards the longevity of your soap to keep it away from running water when not in use.
For clarification of packaging options, please see below diagram. Due to the nature of the handmade bar, slight aesthetic discrepancies may occur between batches.
........
EVEN KEEL  En was born and raised in tropical Singapore, moved to New York in 2008 to study art and design, which led her down the path of working in the creative field ever since.
En started Even Keel as a self-funded, passion project with the initial idea of just handcrafting biodegradable bar soaps that were freshly infused with organic botanicals and a bar that is truly safe for the environment. Most of these bars are marketed to outdoor enthusiasts and she wanted to bridge the gap between form and function – Why only limit these bars for the outdoors? Shouldn't ALL soap be this way? She started going through my self-care products, and realized she could apply this school of thought to many of the items I use on a daily basis – Where they focus on the aesthetics of the product without compromising on our promise towards a truly natural, non-toxic, and synthetic-free ingredient list.
Through the years, En based all of her decisions on these core values when designing and formulating the collection. With the help of the team, all of Even Keel's products are handcrafted and they personally source, make and package every item from the studio to you.
Learn more about their studio practices here .