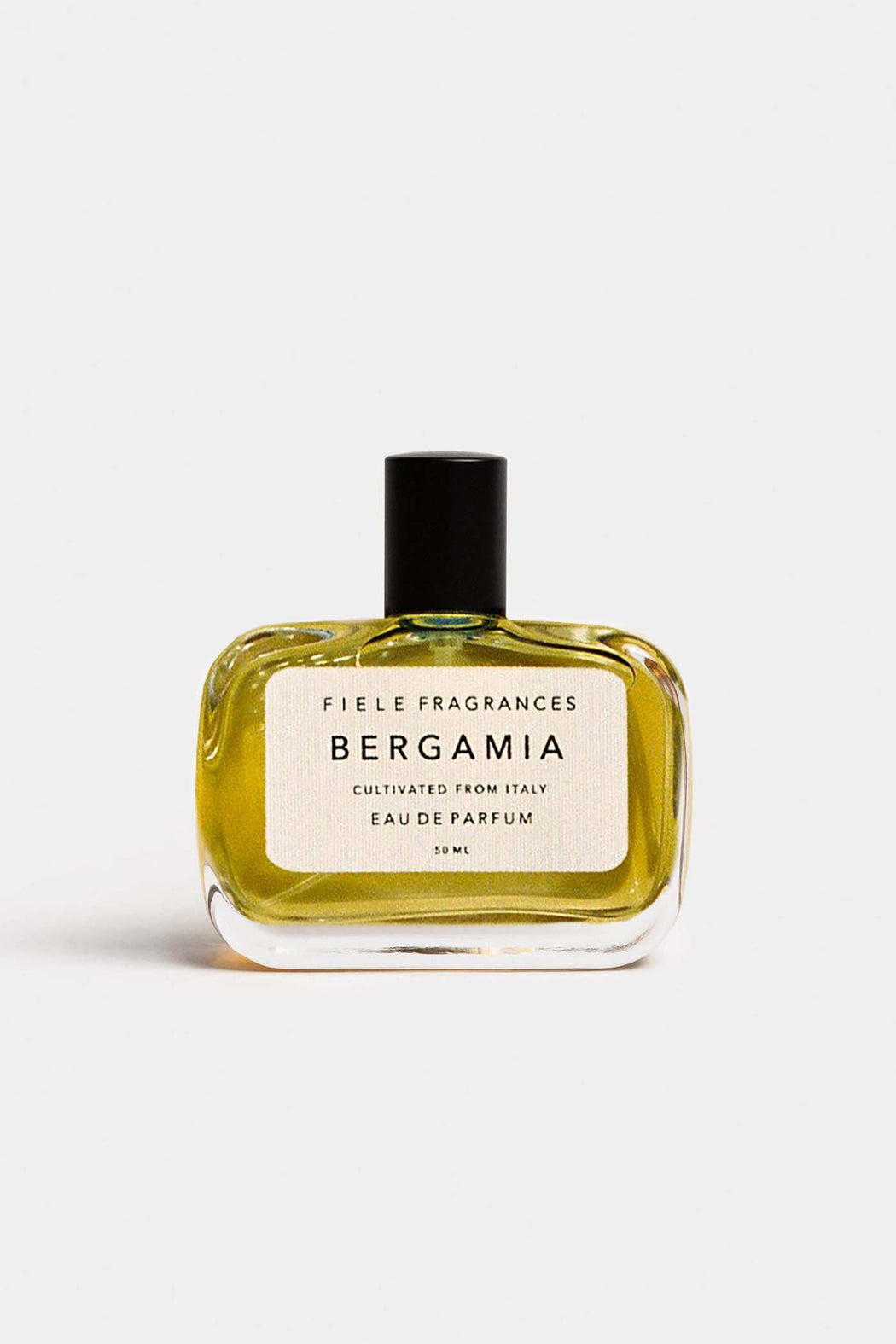 Bergamia Eau de Parfum
Bursting with bergamot citrus aurantium from Italy, an oil revered for its uplifting and pleasure inducing aroma, coupled with mandarin and grapefruit, a dose of fresh green herbaceous brightness and spritz of snappy aromatic bitters, Bergamia is a heart energizing, sparkling citrusy green fragrance made for sunny days and sunset moods, ideal for the summer months that lie ahead.
Emotion:
Optimistic, Pleasing, Uplifting
Sensation:
Bright, Refreshing, Energizing
Key notes:
Italian bergamot, grapefruit, green mandarin, bitter red orange, neroli, thyme, rosemary, petitgrain, juniper berry, vetiver and clean musk.
Blended, compounded, chilled, filtered and packaged by hand in Los Angeles, California. Some cloudiness or sediment may occur due to the high percentage of raw, natural extracts. 
Cruelty-free & Vegan. No animal testing.
Handcrafted in Los Angeles, California.
1.7 fl oz / 50 ml eau de parfum
Fiele Fragrances is committed to creating scents that capture nature's most precious plant essences. They use wholesome plant-based extracts, wildcrafted, and cultivated raw ingredients from around the world, blending them with cruelty-free aroma molecules to create modern fragrances. Each fragrance is made entirely by hand in Santa Monica, California.