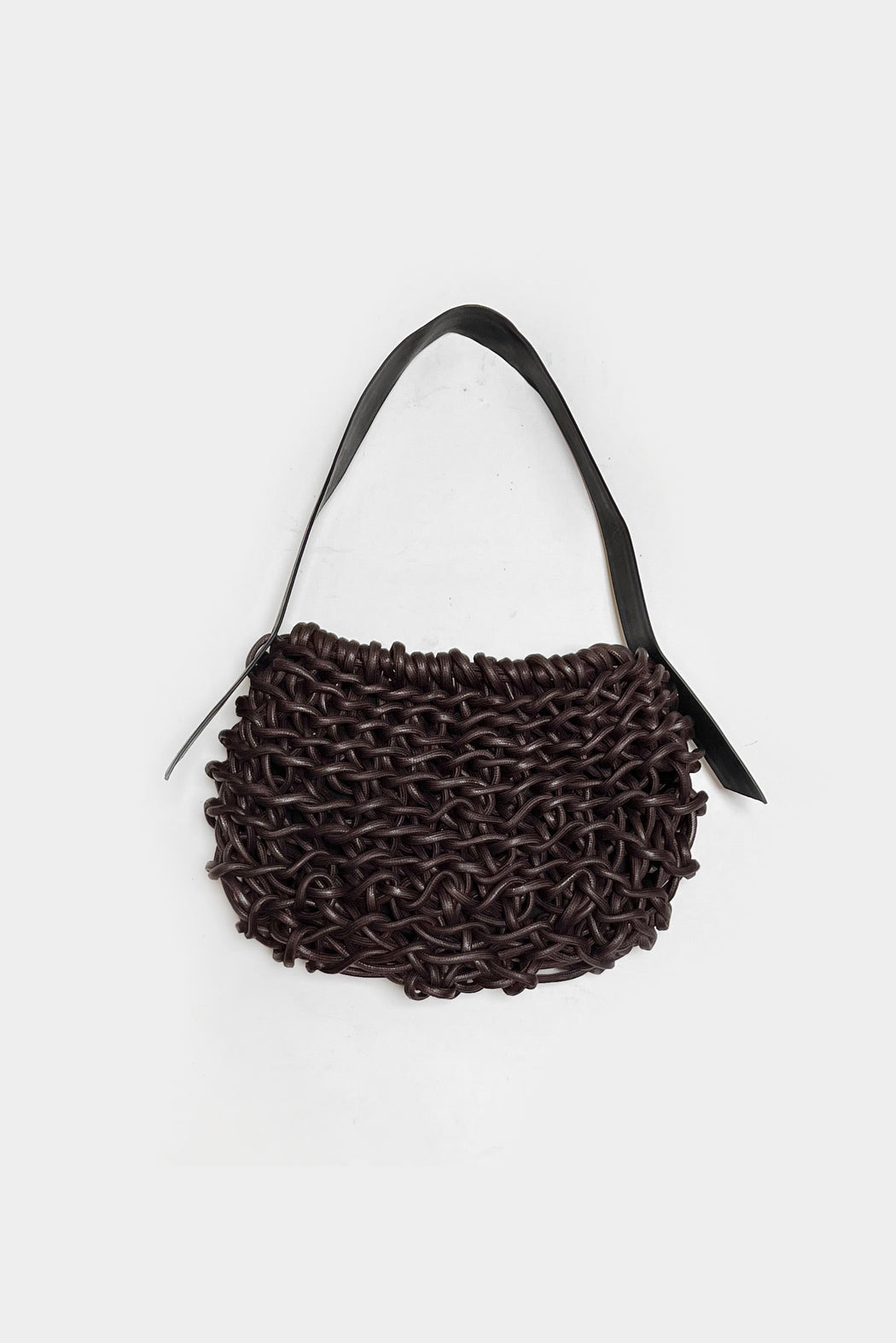 Tirsa Bag | Dark Brown
Hand made woven bag realized with organic cotton rope and cotton canvas lining. Perfect shoulder carry style. Rounded shape.
Leather shoulder strap / Waxed cotton lining / Inside pocket
 / Zipper closure
SIZE:  8" high  x  13" wide
........
Alienina collection is 100% made in Italy, from Italian artisans, in the alienina studio where the focus is producing high quality hand crafted products. This attention to detail, combined with the innovative use of the materials define Alienina's approach and strong aesthetic appeal.

Each piece is hand-made and thus unique. Intentional irregularities or imperfections make the bags singular.Although each model may come in large quantities, there are no two identical pieces among them.

The techniques are inspired by old traditional crafts, which the designer interprets in a contemporary way.

The materials used for alienina collection are natural, organic, eco-friendly cotton ropes. The 60% of the materials are production waste, they were originally produced as cotton wicks for oil lamps.

Alienina's sustainable approach takes into consideration the origin and the type of the used materials, cares for the environment, does not use chemicals, and pays attention to the work conditions.