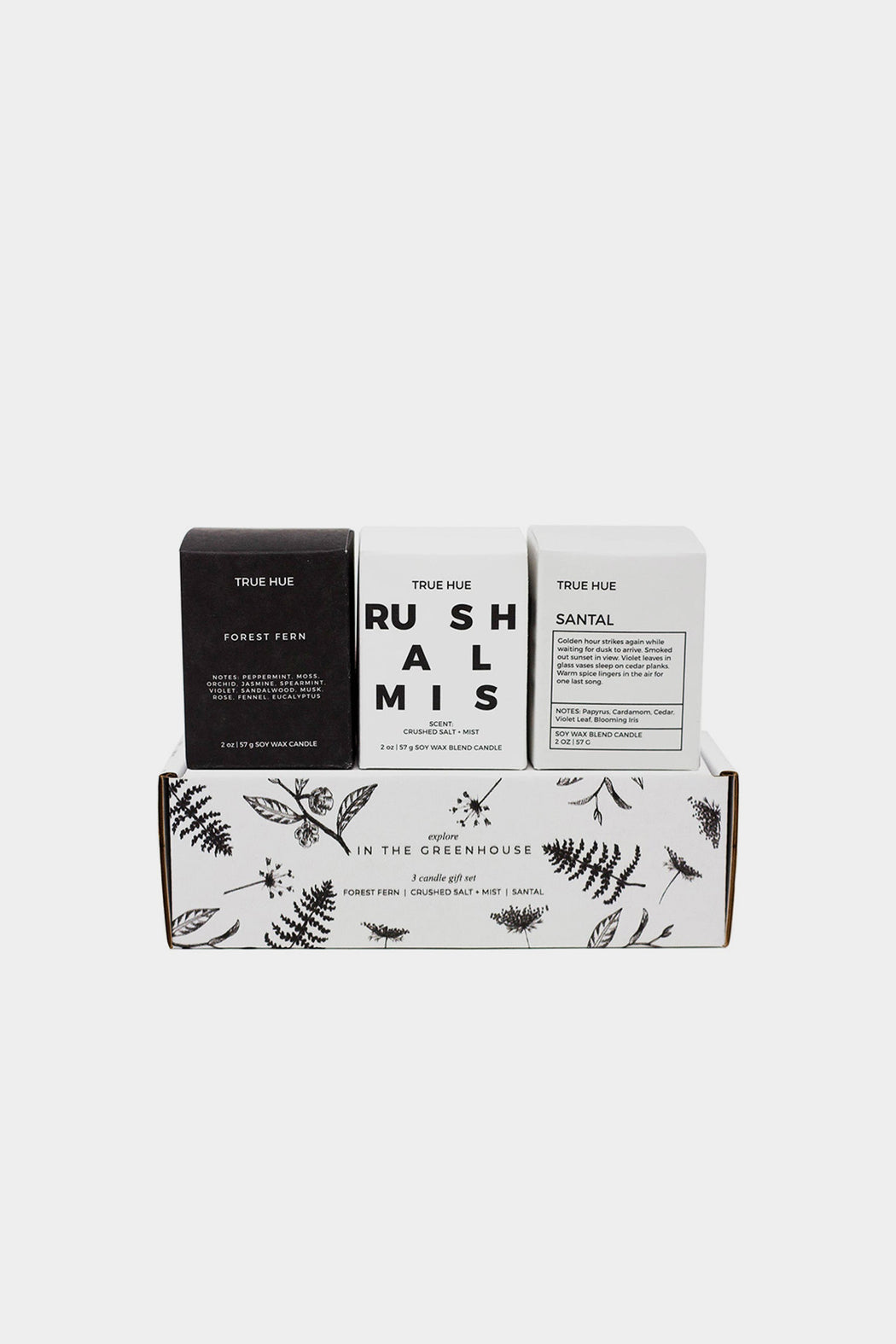 In The Greenhouse Mini Candle Gift Set
Explore in the greenhouse with this earthy 3 mini candle set. Each 2 oz candle is comprised of a premium soy wax blend and fine fragrance oils (all are Prop 65 approved). Each candle comes complete with a premium cotton wick which burns cleanly for 15-20 hours.
 ($42 Value)
Scents Included:
F O R E S T   F E R N: 
Notes: Peppermint + Moss
Freshly picked greens from an herb garden, soil scattered across a greenhouse floor, orchid, peppermint, and fennel.
C R U S H E D   S A L T   +   M I S T:
Riding against white-capped waves on a sailboat at sea, mist splashing toward the mast, lily of the valley, fresh green leaves, a touch of pine.
S A N T A L:
Notes: Papyrus, Cardamom, Cedar, Violet Leaf, Blooming Iris
Golden hour strikes again while waiting for dusk to arrive. Smoked out sunset in view. Violet leaves in glass vases sleep on cedar planks. Warm spice lingers in the air for one last song.
Measurements:
Overall Gift Box Size: 6.4" L X 2.75" W X 2.13" H
Individual Box Size: 2" L X 2" W X 2.7" H
Individual Candle Size: 2" D X 2.5" H