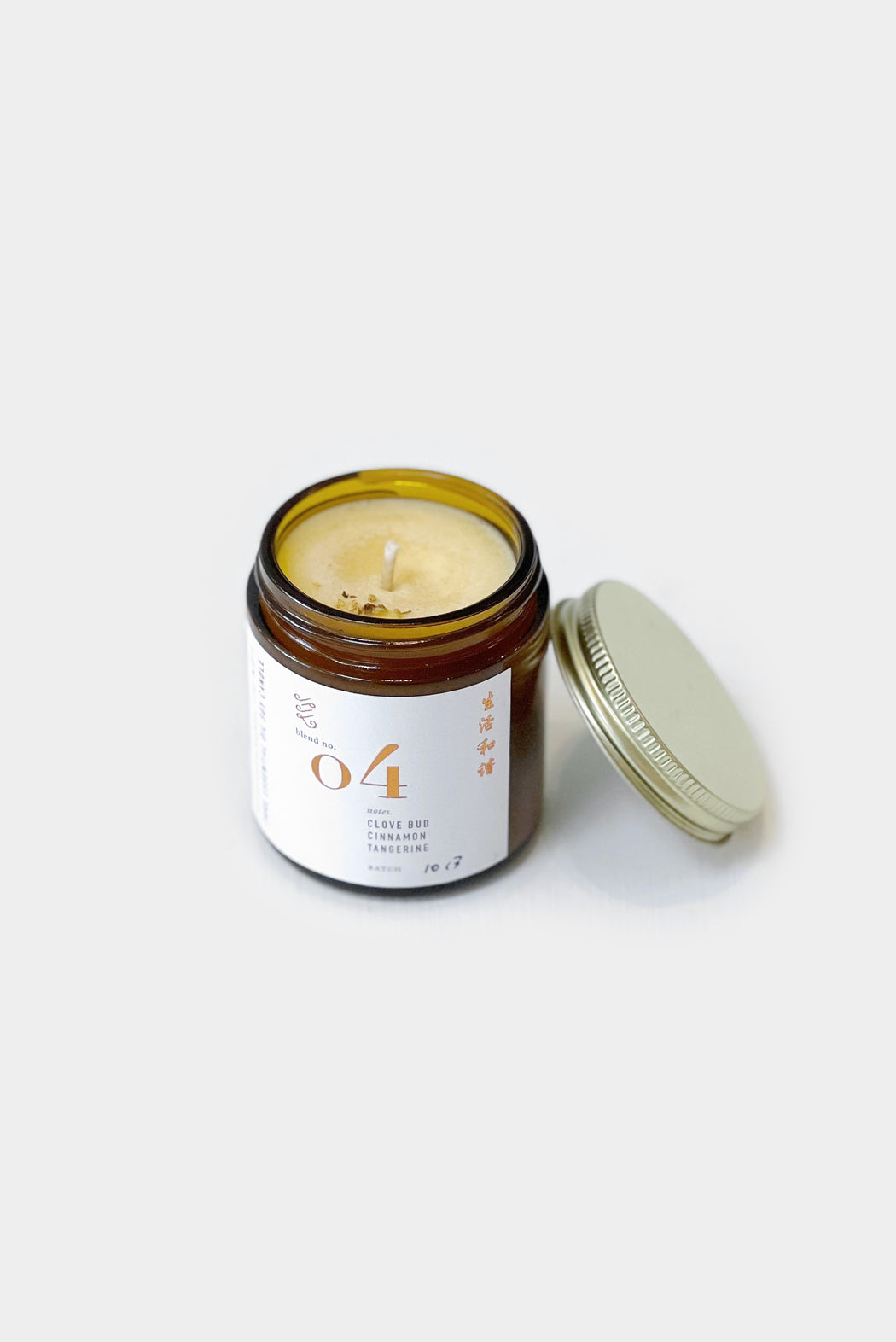 Essential Oil Candle | No. 04
The 04 blend combines the distinctive energetics of Brazilian Sweet Orange, Indonesian Clove bud and Cinnamon to create a warm and comforting scent that brings to mind all your favorite memories of winter holidays, all year round.
FULL INGREDIENT LIST : Soy wax, pure Essential oils, Annatto seeds (plant dye), organic botanicals (decorative). 
........

EVEN KEEL  En was born and raised in tropical Singapore, moved to New York in 2008 to study art and design, which led her down the path of working in the creative field ever since.
En started Even Keel as a self-funded, passion project with the initial idea of just handcrafting biodegradable bar soaps that were freshly infused with organic botanicals and a bar that is truly safe for the environment. Most of these bars are marketed to outdoor enthusiasts and she wanted to bridge the gap between form and function – Why only limit these bars for the outdoors? Shouldn't ALL soap be this way? She started going through my self-care products, and realized she could apply this school of thought to many of the items I use on a daily basis – Where they focus on the aesthetics of the product without compromising on our promise towards a truly natural, non-toxic, and synthetic-free ingredient list.
Through the years, En based all of her decisions on these core values when designing and formulating the collection. With the help of the team, all of Even Keel's products are handcrafted and they personally source, make and package every item from the studio to you.
Learn more about their studio practices here .