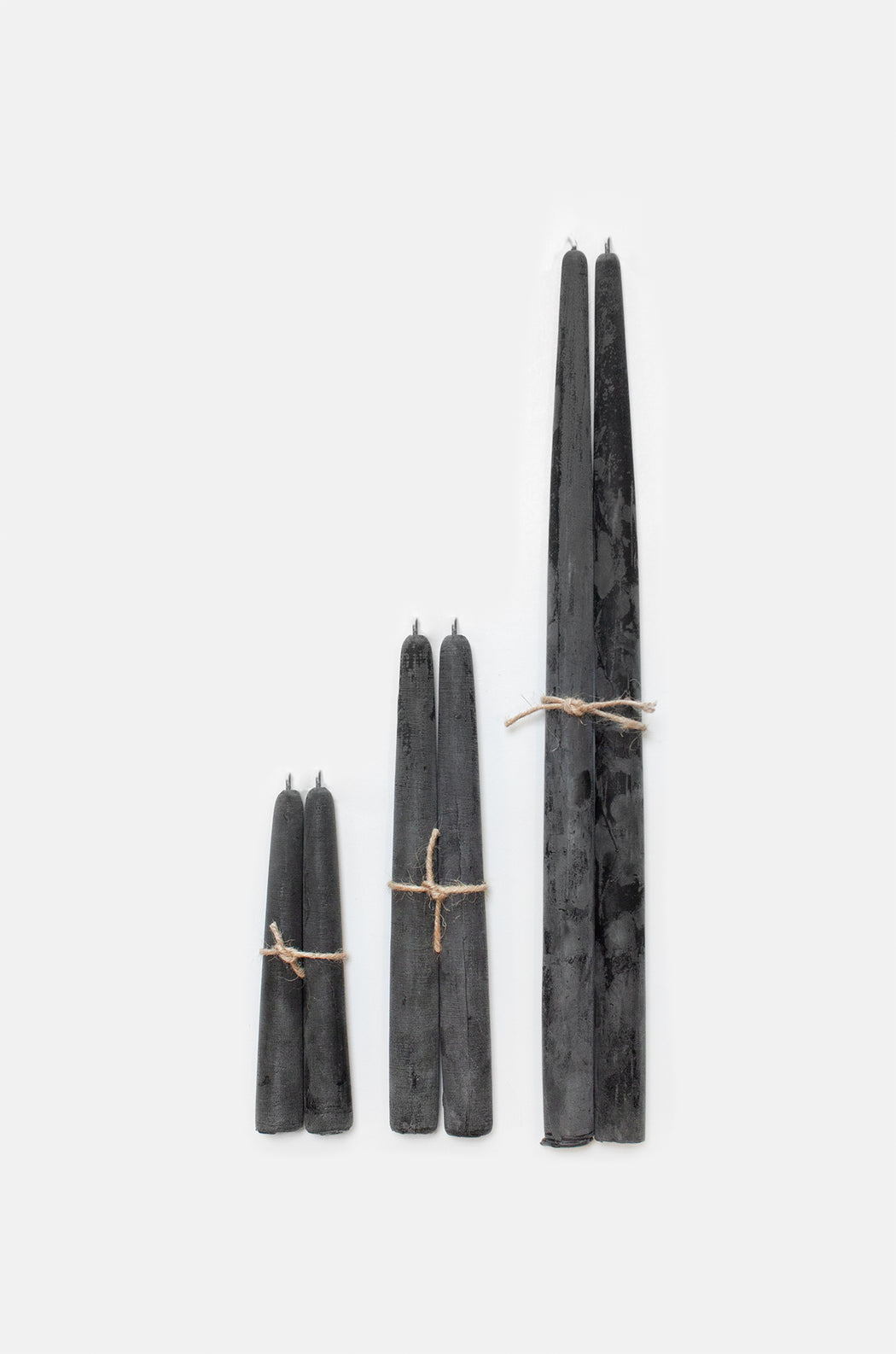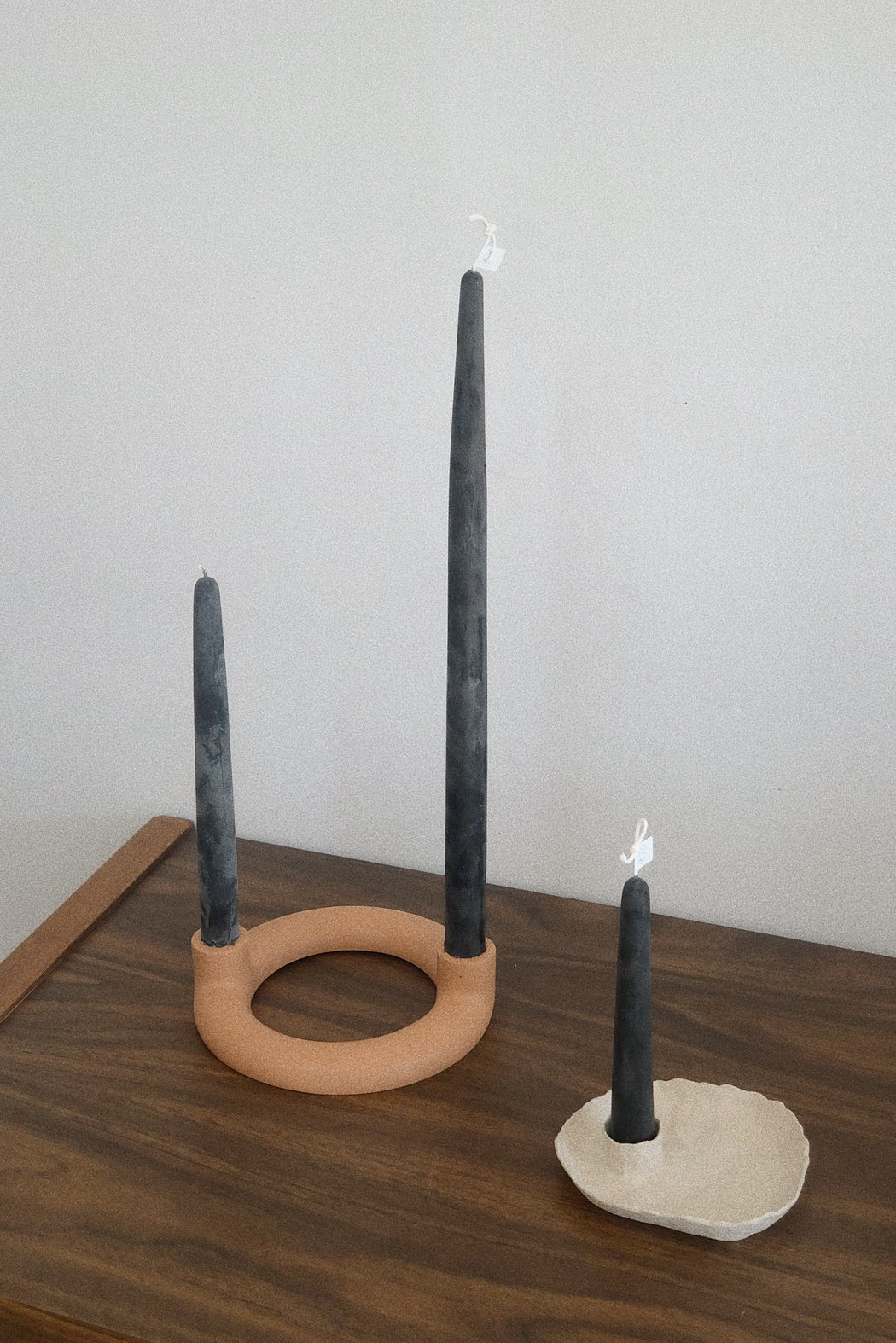 Beeswax Taper | Black
Bewitching Black Beeswax tapers.

100% black beeswax taper candles. Set of two. Pure beeswax cast from our handmade taper molds. We use a (safe to burn) eco-dye that is introduced to our beeswax during the melting stage to create this rich, color void, matte black. In ritual use a black candle is burned to harness healing and neutralize negative energies. 

Affix to any non-flammable surface by slightly melting the bottom and using soft beeswax to hold in place. 
Made in Minneapolis, Minnesota.
| | |
| --- | --- |
| 9 in. H, .75 in. diameter | |
| 16 in. H, .75 in. diameter |  Approx. 14-hour burn time |
Wacks Co. is Kelsey and Michael, they serve as chief illuminators at Wacks Company. Together they formulate all of their essential oil scents and soy/coconut wax blends in-house, carefully concocted with plant-based materials to create that good clean burn. Because they're also huge print and design enthusiasts, they care about how their product looks almost as much as how it smells. they're always striving to melt the boundary between art and object through our packaging. All Wacks.co labels are printed in their studio using letterpress, riso, and ink jet techniques.