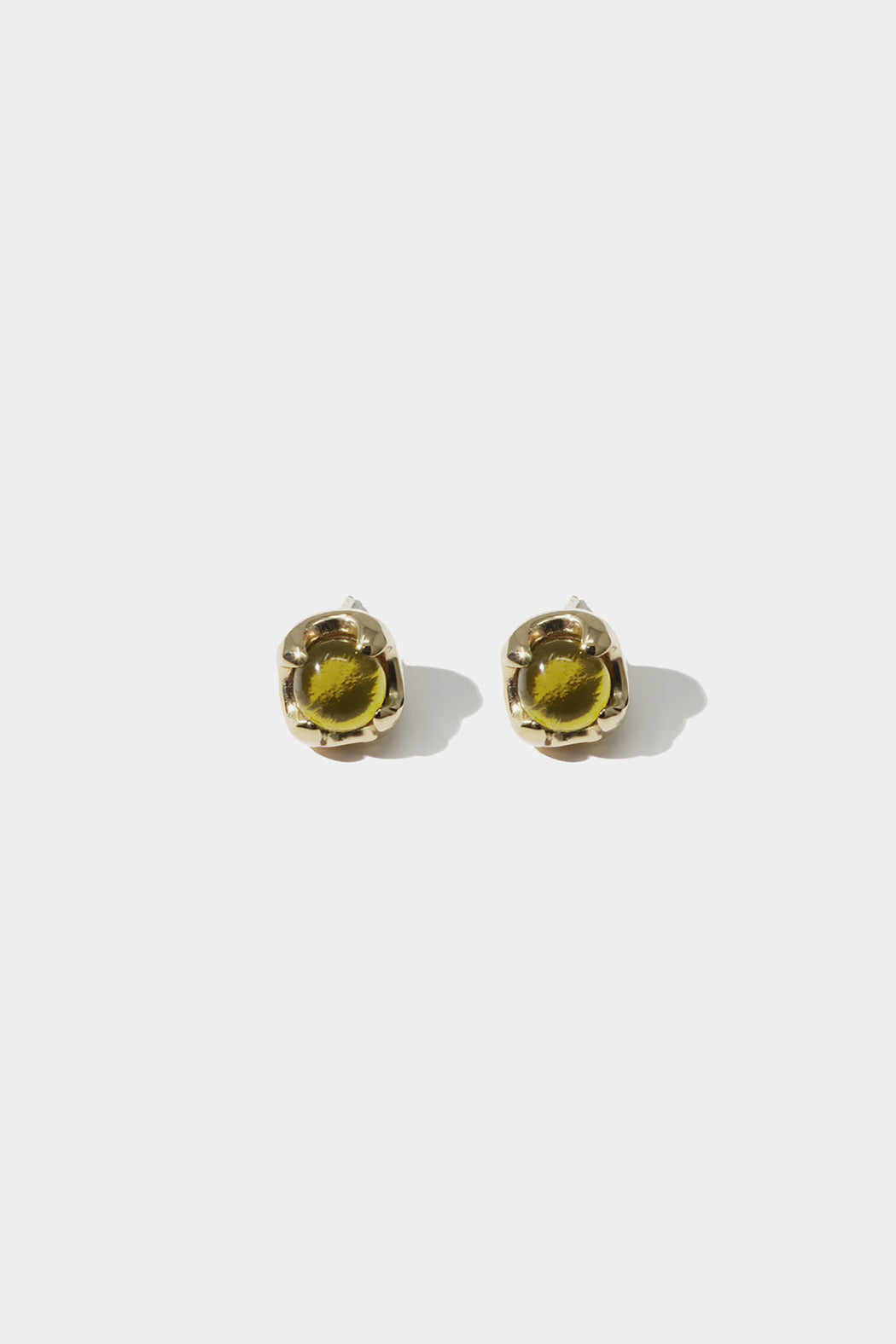 Beam Earrings | Light Olive
Rays of Light: Prism

Spectral colors that shine when a prism catches the light at a precise angle are a beautiful sight to see, just like a rainbow. This collection represents our interpretation of the colors we see from this natural phenomenon through CLED eco gems upcycled from discarded glass.
• Available in 24K Gold Plated Brass
• Made in Los Angeles
Please note each piece is individually handmade so size and color may slightly vary from the featured images.
...............
Gold Plated Brass Care

Gold plated brass is 24K gold plated over solid brass. We use 24K Nickel free gold. 
Care: Do not wear in water or when exercising. When not wearing your piece, it should be placed in our cotton anti-tarnish pouch. To clean, use a dry cotton cloth to gently buff your piece. Do not use jewelry cleaners on gold plated brass pieces.
...............
CLED jewelry is presented in both bold accent and modern simplicity and expresses one's individual characters through our designs. 

The beauty of upcycled jewelry is shown with a meaningful message that discarded materials can be treasure to redefine modern luxury.
CLED (clӕd) was inspired by using discarded resources and repurposing them into new treasured objects to reduce our environmental impact without ever sacrificing quality or design.

Their story begins with a question. Why is jewelry made of animal materials, minded gemstones extracted from the earth or mass manufactured plastics with low quality? More so, the fashion industry is one of the top pollution contributors in the world. To reduce our environmental impact, our answer is to leverage high-quality existing materials to create upcycled and beautiful pieces. 

What is the origin of CLED ® ?
CLED ® is derived from the word cycle(d), reflecting the meaning of recycled and upcycled. They believe in the circularity of goods, as they continuously reuse objects and transform them into renewable products.

CLED ® stands for Conscious Lifestyle Earth Friendly & Ethical Design, which they believe in and are committed to. They proudly use sustainable, cruelty-free and discarded materials in our design and production. They value transparency in all aspects of how they do business.