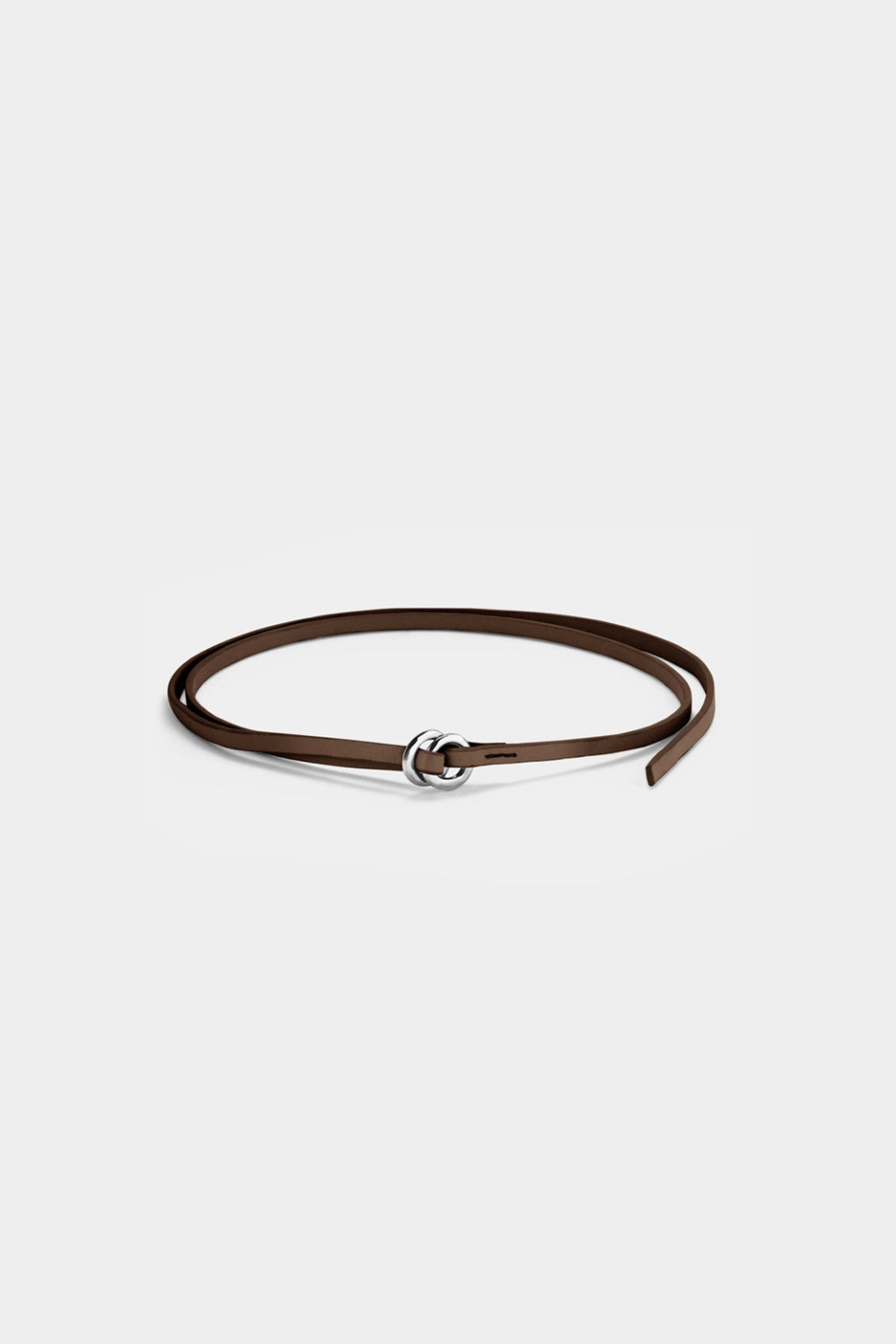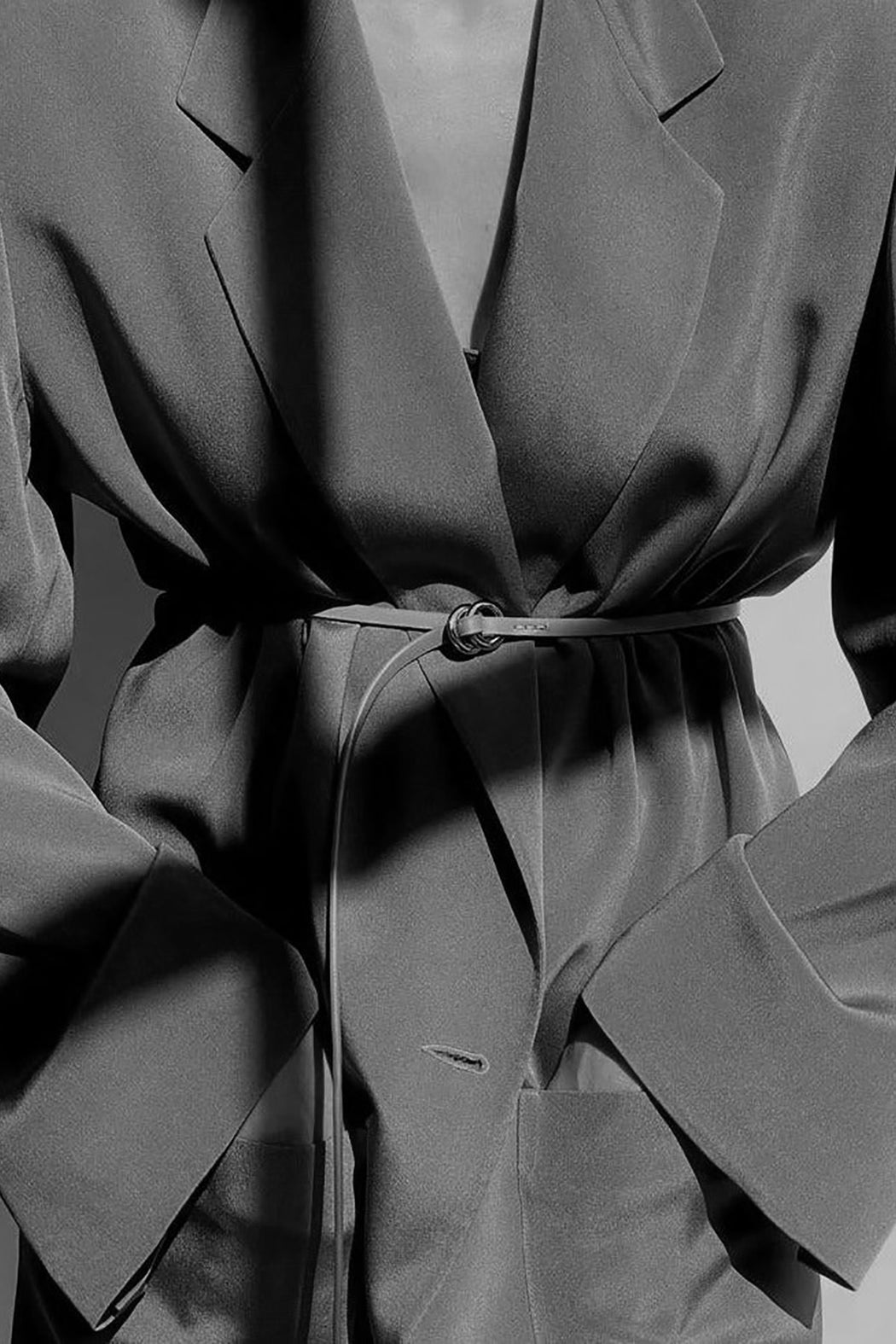 Contour O-Ring Belt | Braun
Contour O-Ring Belt 
A Minimalist Wardrobe Essential. Thin Laminated Italian Napa Leather with our Signature Imperfect Circles O-Rings in Silver. 
One Size - Adjust to fit your waist per your preference
Length - 48" 
 Handcrafted in Los Angeles, CA
...........
Modern Weaving is an arrangement of functional, playful silhouettes across apparel, leather handbags and jewelry. It is built for the modern creative woman - independent and strong, she is not bounded by conformity.
---
Modern Weaving's leather bag collection artfully fuses abstract yet functional shapes with nods to basketry. The incorporation of laser and die cutting technologies enhance each silhouettes unique pattern and form, while minimizing waste in the production process.
The jewelry assortment offers a variety of materials from metal, resin, acrylic and porcelain in a broad range of finishes. Each piece is the end result of combined experimental design processes - paper mache, decoupage, clay sculpture and wax casting.
Modern Weaving is a harkening back to our ancestral sisterhood. Of those who gathered to craft and harvest out of necessity, or utility. It is the binding of all things creative - a contemporary culmination of art & craft via modern technology.
---
Founded by Tiffani Anne Williams in September 2015, the collection is currently sold in 40+ retail outlets worldwide.